Wound Care Documentation – Choose a Good Wound EMR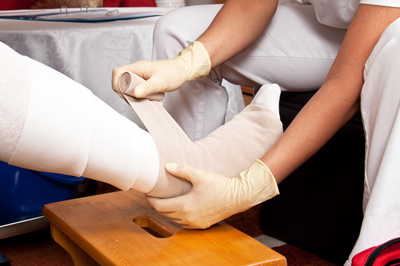 Accurate documentation of wound care is extremely important for later referrals, and to monitor whether the wound is healing. Though the format used for documentation varies from facility to facility, it is important that all documentation is  clear, concise, and legible. Clear records also facilitate better communication among wound care professionals, resulting in effective treatment decisions and  quality wound care.
To maintain improved quality of care, wound clinics must make sure to document physician orders, the initial cause of wound and evaluation, previous treatments, patient outcomes, underlying conditions like diabetes, wound assessment and treatment done.
Many standardized assessment tools are available for documenting wound care, of which wound EMR is proven to be most beneficial.
Electronic Wound Documentation
It is important that clinicians are able to demonstrate that patients receive a good assessment followed by an appropriate plan of care. The Electronic Medical Record (EMR) can aid in better clinical documentation. Wound EMRs have revolutionized the way data is collected, collated and delivered at the press of button. The EMR not only tracks the physician's work and assessment data, but also the work performed by all members of the wound care team, including nurses.
EMRs can ensure up-to-date wound documentation including:
Patient history – age of patient, wound history, social background, attitude towards the condition
Wound assessment – localization, wound bed, wound dimension, smell, infection
Therapy – compression therapy, antiseptics, wound cleaning, dressings, dietary supplements
Results of a regularly carried out follow-up
Photographs of wounds can be the most reliable and accurate means of documentation. With wound assessment templates in wound specific EMRs, physicians can enter their observations accurately and quickly. The software's ability to capture the digital image of a wound can make assessment more efficient as the specialists in the field can see the wound. With EMR, clinics can also benefit from standard documentation, reduced errors, and labor and time savings.