Wound Assessment Documentation – Know What to Include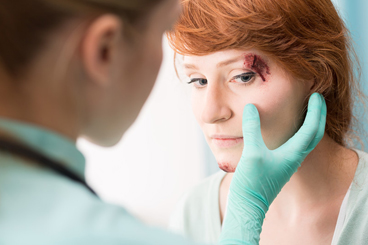 Wound assessment is an integral part of wound management. A thorough wound assessment includes a complete patient evaluation and guides all decisions of care. Another objective of assessment is to monitor treatment effectiveness.
Wound assessment involves observation, data collection and ongoing evaluation process, which should be holistic, systematic and evidence based. All wounds are classified based upon depth of tissue destruction. The critical steps in assessing the wound include: location, stage, undermining/tunneling, measurement, tissue type/color, drainage/odor, anatomical structures, periwound skin and pain.
All wound and patient assessment details should be carefully documented and evaluated with an advanced wound specific EMR solution.
Wound area/size – The wound size should be assessed at first presentation and regularly thereafter. Initial wound size impacts healing time. Tape measurements and tracings are commonly used in clinical settings to measure wound area/size. The depth of the wound should also be noted.
Wound bed – After measuring the dimensions, the wound bed needs to be assessed and documented because wound bed appearance affects both the goal and the wound care plan and helps monitor treatment effectiveness. All aspects of the wound bed should be carefully inspected and it is important to estimate what percentage of the wound bed is covered with necrotic tissue, granulation tissue and newly formed epithelium.
Wound edges and surrounding skin – Changes in tissue characteristics indicate progress in healing or degeneration. Wound edges can be described as attached or unattached. Surrounding skin assessment includes evaluating color, induration, edema and suppleness. Maceration or excessive moisture of surrounding skin is one way to determine the efficiency of the wound dressing. Redness, tenderness, swelling of the surrounding skin is often signs of infection.
Exudate and odor – Change in the amount of exudates may be a sign of healing. Consistent and clear description of the assessment will help to monitor progress. Odor assessments can include a description of the odor as well as a description of the amount of odor.
Signs of infection – For chronic wounds, variables for assessing wound infection include increasing pain, discoloration of granulation tissue, foul odor and wound breakdown. It is also crucial to review the patient history for risk of infection.
For documentation purposes, regular or digital wound photographs can be taken to serve as a permanent record. While documenting a wound photograph, compliance with the HIPAA Act in the U.S. and other regulatory and legal standards is essential. Wound EMR features templates that allow nurses to enter all relevant information as well as access the patient's history, wound assessment details and other information much faster. Physicians can also access all this documentation from anywhere via the physician interface.