Specialized EMR – How It Can Help Improve Healthcare Quality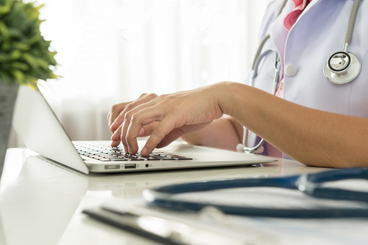 Technological improvements are transforming the healthcare world. A specialized EMR solution can streamline the documentation process in any specialty. It revolutionizes decision-making and care coordination in the industry. Whether it's an emergency care clinic, occupational medicine clinic, wound care center, or physical therapy office, the right EMR solution can make the difference.
With records that are more complete, legible, and easily accessible, healthcare entities can enhance their healthcare quality. Having comprehensive medical records readily available in crisis situations can also improve a small hospital's transfer process for both patients and providers.
Specialized EMRs can provide benefits such as:
Real-time medical information on hand
Better patient-provider relationship
Improved quality of patient care
More accurate health profiles
Streamlined facility workflow
With a customized EMR solution, healthcare facilities do not have to spend their valuable time managing paper medical records. Along with ensuring that patient information is recorded quickly and accurately, it frees up your valuable time for face-to-face interaction with the patient.
One Size Doesn't Fit All – Choose a Specific EMR Type
It is crucial for physicians to choose an EMR that meets preferences of their treatment practices. The EMR software of their choice should be capable of improving patient satisfaction. Considering the case of a wound clinic, a wound-specific EMR for tracking wound parameters will work great. Wound Wizard is one such wound care software that uses a Software as a Service (SaaS) model, providing greater flexibility in managing patient documentation in real time. The 3D wound models make it easy to create and view wound sites. It includes both physician and nurse interface, which allows seamless communication and thus ensures the highest level of care possible. Versatile, adaptable and customizable, the software can be accessed from any computer, tablet or mobile device.