Operative Wound Classification and Wound Care EMR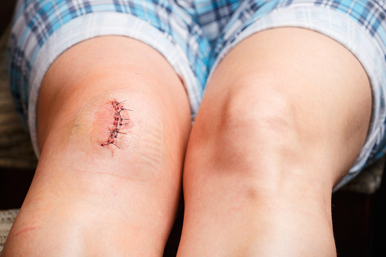 A wound care EMR can help better document, study and treat all kinds of wounds, including surgical wounds that need to be closely monitored.
Importance of Classifying Surgical Wounds
Operative wound classification is vital for predicting risks of post-operative SSIs (surgical site infections) or other complications following a surgical procedure. The onus is on RNs (registered nurses) to classify wounds accurately so that they can facilitate quality improvement initiatives incorporating risk-adjusted outcomes.
As you can guess, inaccurate classification causes inaccurate outcome evaluation and analysis, resulting in false results and conclusions that aren't valid – a big risk that could result in poor or inappropriate care rendered to patients. And for documentation to be accurate, surgeons and RNs need to have a clear idea of each wound class definition as well as an awareness of the issues that could arise as a result of inaccurate assignment of wound class. For this, setting up an education plan for the surgeons and staff at your facility is essential.
The Risk of Clinical Infection
Clinical infection is a risk faced by various surgical sites. It is also a known fact that emergency procedures have higher SSI rates than elective ones, as do procedures carried out on patients having other health issues such as a colon cancer resection procedure carried out in an elderly patient also suffering from obesity and chronic obstructive lung disease.
It is important that the various operations are classified into groups with similar infection risks, which would ensure appropriate evaluation of preventive strategies among similar patients.  This stratification is essential to implement quality monitors for identifying when infection rates are different from the accepted norms at your institution.
Surgical Wound Classification
Here are the basic classifications that are integral to assessing wound infection preventive strategies:
Clean Wound – If the area of the wound has no infection or inflammation, the respiratory, GI and GU tracts are not entered, and the wound is primarily closed.
Clean-contaminated Wound – If the respiratory, GI (gastrointestinal) and GU (genitourinary) tracts are entered, but in a controlled manner and no unusual contamination is found.
Contaminated Wound – If the wound is an accidental one and is open and fresh, gross spillage is noted from the GI tract, acute non-purulent inflammation is reported, and there is a significant break in the sterile technique.
Dirty Wound – In cases where wounds are traumatic and old with devitalized tissue, there is existence of perforation or infection, and organisms are present before the procedure. Wound debridement is one of the examples.
While these classifications need to be accurately made by the RNs, an efficient and customized wound care EMR can help in effective documentation of every stage of the wound from the perspective of the nurse and the physician thanks to the dedicated nurses and physician modules it has. It makes comparing notes easier, which can help decide the future course of action. Efficient outcome reporting ensures reporting and tracking of the wound and its daily progress. Reports can be generated from the algorithm too. Ultimately it helps in ensuring faster wound healing, and in research – for implementing the aforementioned quality monitors.