November Is Diabetes Awareness Month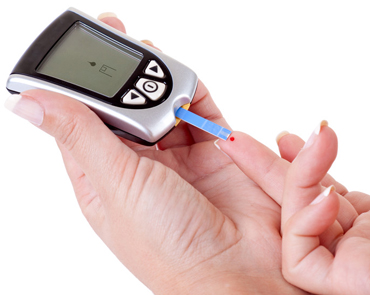 November is National Diabetes Awareness Month. In fact, many people may not be aware about this, even though diabetes is an increasingly prevalent condition in the United States. The Centers for Disease Control and Prevention (CDC) statistics report says there were about 30.3 million people in the United States with diabetes in the year 2015, of which 7.2 million Americans were unaware of or did not report having diabetes. Therefore, necessary steps should be taken to increase the awareness of diabetes, as untreated diabetes may lead to potential complications such as heart disease, stroke, kidney damage, and nerve damage.
Another serious complication that uncontrolled diabetes mellitus may bring is chronic wound, particularly, diabetic foot ulcers. High blood sugar levels, poor circulation, immune system issues, nerve damage and infection are the risk factors that contribute to a diabetic foot ulcer. Foot ulcers are red sores that occur on the pad (ball) of the foot or the bottom of the big toe. They are very painful and tend to heal more slowly and get worse quickly.
Tips to Prevent Diabetic Foot Ulcers
The following tips may help prevent diabetic foot ulcers. They are:
Avoid smoking
Keep your feet clean by washing them every day with mild soap and water
Comprehensive foot examinations should be performed at least four times a year, whenever visiting the doctor
Check your feet daily or ask a family member to perform the inspection
Cut your toenails carefully and take care of corns and call uses
Wear shoe and socks that fit properly
Exercise regularly and eat healthy to improve circulation
Diabetic wounds should be assessed and documented on a weekly basis. Daily monitoring is also critical. The assessment details must include date, exact location, stage, size and depth, odor, drainage and other relevant details. All these details can be clearly documented using a good Wound EHR.