Mental Health, a Factor in Increasing Surgery Wound Complications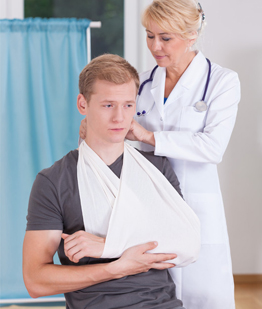 Postoperative complications may either be general or specific to the type of surgery a patient undergoes. Common general complications include postoperative fever, atelectasis, wound infection, embolism and deep vein thrombosis (DVT). Surgical wound complications may lead to higher costs and reduced quality of life. The highest incidence of postoperative complications is between one and three days after the operation.
According to a new study published in the British Journal of Surgery, depression or anxiety may increase risk of surgical wound complications in patients after surgery. The study proves that preoperative psychological health is a significant risk factor for adverse wound outcomes after surgery.
The researchers observed 17, 6827patients in England undergoing hip replacements, knee replacements, hernia repairs, and varicose vein operations. The study found that:
the likelihood of experiencing wound complications after a hip replacement was 1.17-times greater for patients with moderate anxiety or depression than those without
those with moderate anxiety or depression also had a 1.20-times greater likelihood of being readmitted for a wound complication and had longer durations of hospital stay on an average
The lead author of the study says, "The study also emphasizes the importance of the psychological state before surgery, and the fact that psychological disorders are often overlooked. Preoperative assessment should address psychological as well as physical health, given the significant impact of anxiety/depression on wound-related complications and readmissions."
However, wound infections and dehiscence can be avoided with the help of thorough preoperative assessment, careful technique, and use of advanced wound care products. An increasing number of wound clinics and medical practices are now using wound EMRs to document assessment details and manage patient reports. While documenting such complications, wound clinics must understand that not all conditions that occur in the post-operative phase are complications. There must be a connection between the care provided and the condition, and an indication that it is a complication.