Major Benefits of Using Mobile EMR for Wound Care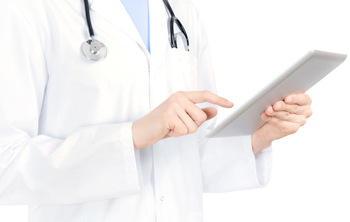 Providing superior bedside care is very vital in effective wound care management. If it is not possible to bring relevant information to the bedside, physicians will have to constantly go back and forth from patients to tethered PCs for accessing wound status updates, understanding healing stages, prescribing drugs and performing other important tasks. This is where mobile EMR (EMR that works on mobile platforms) proves to be very advantageous for physicians. With the help of this tool, they can access patients' clinical information, view wound images and order prescriptions right from the bedside itself so that the same level of care is provided to all their patients.
Chronic wounds are a serious health problem regardless of whether the care provided is short term or long term. If wounds are overlooked, they may become prone to secondary infection and affect the quality of life. Mobile EMR provides you several provisions for effective wound treatment compared to paper-based or PC-based charting such as:
Quick Data Collection and Analysis – With mobile EMR, the wound care team can gather the wound data and assess it quickly. Nurses can use the built-in camera in the mobile device to take the images of wounds at the bedside and store them in the patient's electronic medical record or EMR. With the patient's consent, these images can be shared quickly with the wound care experts if the electronic record system is equipped with an interface for physicians, to track the progress or deterioration of the patient's condition, make necessary changes in treatment plan and improve wound healing outcomes.
Enhanced Communication – Using a mobile device enhanced with EMR, the wound care team comprising wound care specialists, nurses and other clinical staff members can work with real-time information. This will enable clear and efficient communication among the team members and help devise a more comprehensive as well as systematic approach for managing chronic wounds.
Substantial Time Savings – With quick wound analysis and improved communication, the wound care team can save a lot of time. They can spend time saved for interacting with patients and family members and provide more immediate and focused treatment.
Remote Consultation – Since the mobile EMR helps the wound care team to access, review and update patients' records in real-time, they can utilize the remote consultation option including tele-health between facilities, practitioners, and/or remote communities.
To put it in a nutshell, mobile EMR ensures standardized documentation and proper risk-assessment for the prevention and treatment of chronic wounds.