Learn These Tips for Effective Wound Documentation
Accurate wound documentation is critical for providing effective wound care. Clear and easily accessible patient details help nurses to provide the appropriate treatment and management techniques at each phase to support the healing process. Wound documentation should be consistent and concise.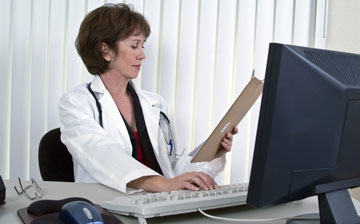 Most clinics and hospitals now use wound management software to document patient history, wound assessment, treatment offered, results of the treatment and follow-up details. CMS recommends a weekly thorough assessment with daily monitoring of the dressing and wound to assess for complications in long-term care patients.
Documented wound assessment details should include history of present illness, wound area, size, condition of wound edges and surrounding skin, pain, exudate, odor, infection signs, risk assessment, procedures performed, supplies and tests ordered, any conditions which would affect healing, patient/caregiver education provided, response to treatment, care plan, discharge plan and more.
Tips for Standardized Wound Documentation
Visual documentation supports – For documentation purposes, wound photographs serve as a permanent record. Visual documentation including images of wounds along with the corresponding notes on size, shape, and fluid and tissue type allows better understanding of your documentation and provides more detailed information for physicians.
Note medications and wound dressings – Documenting the treatments offered includes noting down the medications provided and the type of dressing used to dress the wound. Also, remember to document whether certain wound treatment options were decided to be discontinued at the time of documentation. It is important to document such changes, along with the conditions that prompted it.
Fill out relevant details in charts – Documentation charts for each hospital will be different. Nurses should make sure to leave sections that do not apply to any wound care case they are documenting. Compared to paper-based systems, electronic systems provide the opportunity to set parameters that don't allow you to save the changes until you have updated the entire chart.
Transitioning to electronic wound care documentation can benefit long-term care facilities in several ways. A comprehensive wound care EHR can improve clinical and operational efficiencies and maximize workflow.