Guidelines for Proper Wound Care Documentation
Wound care documentation is crucial for monitoring, treating and managing wounds. In fact, it provides information about the treatments given and the status of the patient to the rest of the healthcare team. This is important to ensure quality and continuity of care. Wound care documentation should be legible, accurate, whole, substantiated, unaltered, intelligent and timely. How can healthcare providers ensure this?
Tips for Reliable Wound Documentation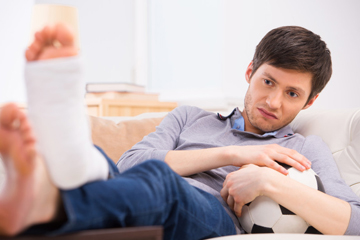 During the initial assessment, a full body inspection of the patient should be performed and all details regarding his/her wound must be clearly documented to help nurses provide the appropriate treatment and management techniques at each phase to support the healing process. Reliable wound documentation should be consistent as well as concise and it should contain the following information.
The type of wound and location
Whether the wound is a partial or full thickness wound
The stage of wound, if it is a pressure ulcer wound, it should be photographed, measured and documented including any red areas which are non-blanchable. Documentation of existing pressure ulcers and skin areas with signs of damage is essential as it could worsen in 3 to 5 days. Early detection can prevent the condition from becoming worse.
Measurement of wound that includes measuring a wound from head to toe for length (0600 and 1200), and 0300 to 0900 for width
Any undermining or tunneling or sinus tracts
Any drainage including type, amount, or odor
Presence or absence of odor
Various types or characteristics of tissue in wound bed including adherence of the tissue, amount and tissue types
Wound edges including defined or undefined, attached or unattached, rolled under (Epibole) and border shape
Surrounding tissue such as color, edema, firmness, intact, texture, scar, rash, staining and moisture
Any indicators of infection such as fever, streaking, redness, increased drainage, odor, warmth, elevated WBC, increased pain and discolorations
Any pain
Any interventions for healing such as dietary supplements, vitamins, lab tests, turning repositioning schedules, support surface, cushion, padding, pillows, elevation, heel protection, incontinence management and skin protection
Any conditions that would affect healing
Current topical treatment plan, response to treatment, modifications to plan, implementation of new orders, reason for not changing treatment plan and referrals
Patient and caregiver education
Improving Wound Care Documentation Using Electronic Records
Most clinics and hospitals now use effective wound management software to document patient history, wound assessment, treatment offered, results of the treatment and follow-up details. In fact, changing to electronic wound care documentation can benefit long-term care facilities in several ways. A comprehensive wound care EHR can enhance the clinical and operational efficiencies and maximize the workflow.