Global Wound Care Market to Grow Faster through 2016 – 2024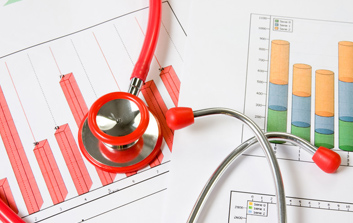 Wounds are of various types such as abrasion, contusion, and laceration. Advanced wound care products and accurate documentation with wound EMR can help clinics speed up the process of healing chronic wounds in patients. A recent report from Zion Market Research provides in-depth analysis of the global wound care market including the most significant changes in market dynamics.
Certain factors that boost the growth of the market include:
Rising geriatric population and surgeries
Growing awareness among the people about first-aid medication
Growing number of cosmetic and plastic surgeries and other surgical methods
The high number of road mishaps and accidents
Improved medical facilities
Based on the product type, the market is divided into advanced wound care, surgical wound care, and traditional wound care.
Advanced wound care products include hydrogel dressings, foam dressings, alginate dressings, collagen dressings, and many others.
Surgical wound care products are sub-segmented as sealants, tissue adhesives, sutures and staples, and anti-infective dressings.
Traditional wound care products are also categorized as cleansing agents, dressing, and medical tapes.
Based on the wound type, chronic wounds include pressure ulcers and, diabetic foot ulcers. Acute wounds include surgical, traumatic and abrasions and burns. The end-users include home healthcare facilities, long-term care facilities, hospitals and specialty wound clinics.
Geographically, North America leads the global market, due to the rising geriatric population and increasing number of diabetic patients, followed by Europe and the Asia-Pacific. Key players dominating and contributing their efforts in this market include 3M Health Care, AcellInc., Acelity L, ArjoHuntleigh, Baxter Bioscience, B. Braun/Aesculap Inc., Curaline, Pfizer Inc., and Johnson & Johnson. Other major players are Lifebond Ltd., Ohmann, Hollister Wound Care LLC, Rauscher GmbH & Co., Arobella Medical LLC, Soluble Systems LLC, and many others.