Generating Fat Cells for Scar-less Wound Healing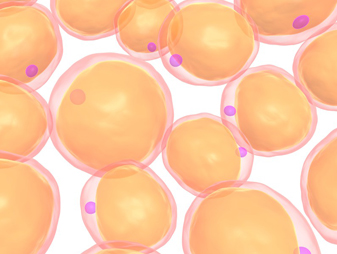 Wound care requires constant monitoring for effective healing. That's where an advanced wound care EMR solution comes in handy. But along with the healing aspect, depending on the seriousness and extent of the wound of course, there's also the appearance aspect. Inevitably, scars form as wounds heal. Recent research has focused on this.
Researching Fat Cell Generation
Could fat help in the healing process of wounds? And can they heal without scars? Researchers at the University of Pennsylvania School of Medicine are figuring out a way to manipulate wounds so they can heal as regenerated skin and not as scar tissue. For this, researchers transformed the commonest kind of cells in wounds into fat cells. The strange thing about this is that it was believed to be not possible in humans.
This was the result of years of study that began at the University of Pennsylvania's Perelman School of Medicine and continued in collaboration with the University of California, Irvine's Plikus Laboratory for Developmental and Regenerative Biology. The findings were published online in the "Science" journal earlier this year.
Hair Follicles and Fat Cells
The skin does have fat cells or adipocytes naturally. However, they are gone when you have wounds healing as scars. Instead, myofibroblasts are the most commonly found cells in healing wounds. They were once only thought to form a scar. You don't find hair follicles in scar tissue, which is why the scar has a noticeably abnormal look different from the surrounding skin. If the fat cells remain in healing wounds though, scarring wouldn't occur. The researchers focused on this characteristic and attempted to change the myofibroblasts to adipocytes or fat cells. But the hair follicles needed to be regenerated first, after which the fat would regenerate on receiving signals from these follicles.
Myofibroblasts to Adipocytes
The fat forms with the new hairs, and researchers also discovered that the new cells that form are indistinguishably similar to earlier fat cells. As a result, the healed skin of the wound looks really natural rather than leaving any scar. Researchers also identified Bone Morphogenetic Protein (BMP) that signals to the fat cells from the hair. BMP gives myofibroblasts the signal to become fat and transform to a different kind of cells – adipocytes. This is something that was not thought to be possible for myofibroblasts. Researchers now discovered that these cells can be influenced to convert to adipocytes. The research was carried out on the human keloid cells as well as mouse cells that were grown in culture.
This research could have a significant impact on future wound care. While the findings of this research begin to influence regular healthcare, physicians and nurses can ensure better and more pleasant healing for their patients with wound EMR. Advanced wound care EMR has specific physician module, nurses' module, and highly efficient reporting capabilities. Hospitals, healthcare practices and specific wound care clinics are significantly benefiting from its amazing capabilities.