Focusing on Preventing Burns at Home This Burn Awareness Week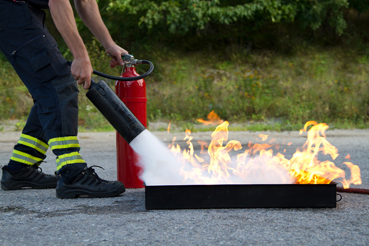 This Burn Awareness Week, it is important to renew the commitment to prevent burns and also realize that effective burn wound care is essential at the earliest stages. The awareness week focuses on dealing with the situation even earlier – before the burns occur. In other words, it focuses on preventing burns. First aid burn management is also stressed.
In the U.S, February 1 to 7 each year is set apart for burn and fire safety educators and professionals to:
Spread awareness of the risk of burns, and
Adopt measures to prevent them in our communities
Americans consider this as a great way to inaugurate a year of burn awareness with an aim to make it a safe year ahead.
ABA's Initiative to Prevent Scald Burns
The American Burn Association (ABA) has provided resources on cooking safety for older adults, pediatric scalds, and overall burn prevention. The ABA's National Scald Prevention Campaign provides tool kits, fact sheets and other resources for emphasizing its scald injury prevention programs.
Scald injury is one of the most common cases of burns.The United States witnesses more than 450,000 burn injuries requiring treatment each year, with around 33.7% of the injuries being attributed to scald burns as of 2013. This percentage has increased, from 29.8% in 2007. The most vulnerable people to steam and liquid burns are older adults and children.
Households with elderly individuals need to take special care since older adults have a greater risk of getting injured from burns. Adults 65 years of age and above and those 85 years of age and above are two times and four times more likely to die from burn injuries respectively.
Avoiding Burns While Cooking
The ABA advises some simple measures to avoid fires while cooking, such as avoiding wearing loose clothing or leaving cooking food unattended. Pots and pans should be handled with oven mitts instead of towels.Smoke alarms must be kept in working order in homes with the batteries replaced every six months. The stove or oven should never be used to heat the home. A grease fire should not be attempted to be doused by pouring water. Instead, the flames should be smothered with a lid.
Adults must particularly take care to ensure children are away from the stove. Younger children could be kept away with a safety gate while older children must be kept at a safe distance with tape marking that is at least 3 feet away from the stove. Ensure that you don't carry kids or hold them while cooking or carrying a hot mug.
First Aid for Burn Injury
The ABA also provides suggestions for things to do when the unfortunate burn injury strikes. As first aid, the burn must be immediately cooled with cool, and not ice cold, water. After removing all the jewelry and clothing from the injured area, it must be covered with bandages or a clean dry sheet. Medical attention must be immediately sought.
Effective Wound Care Management
At the wound care center, the wound EMR helps ensure effective wound care management.While burn treatment varies according to the kind of burn wound, wound documentation is essential for healthcare professionals to fully comprehend the nature of the wound to eventually provide the right care. That's where the wound EMR comes in with its wound-specific templates, effective wound documentation, customizable alerts, photo documentation,and other features that ensure more professional care.
It's time to take solid steps towards burn prevention, and it begins right at the household.