EHR-EMR Market to Grow at a CAGR of 10.9% by 2017-2023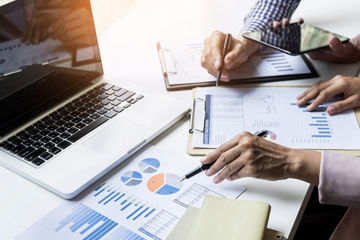 Electronic health records (EHRs) enable healthcare providers to access data from any location and provide emergency care whenever needed. Most wound clinics are using wound care EHR that allows the wound care team to provide excellent patient care, and ensure better documentation of wound outcomes. According to the latest report from Market Research Future, the global EHR-EMR market is expected to reach US $120 billion in 2023, which is higher from its previous amount of US $70 billion in 2016. The market is predicted to grow at a CAGR of approximately 10.9% during the forecast period 2017-2023.
Factors that boost the growth of this market include:
increasing number of patients getting admitted in hospitals
increasing volume of medical records
increasing number of healthcare organizations
rising healthcare expenditure
replacement of paper records by electronic records
easy healthcare delivery
maintaining quality of health records
However, high cost of software solutions may restrain this market's growth. This global market has been divided into diverse types including emergency care, peri-operative care, mobile applications for doctors and nurses, and others. While mobile applications for doctors and nurses are available on iOS and Android platforms, other types include wound care and patient engagement applications. The right wound EMR system for any hospital would be extremely beneficial for both patients and health practitioners. Based on the mode of delivery, the market is divided into on-premise and cloud-based products.
Geographically, this market includes areas such as the Americas, Europe, Asia Pacific, the Middle East & Africa.
Factors such as increasing importance of EHR-EMR, concentration of major market players and increase in the number of services in specialty & super specialty hospitals boost the growth of this market in North America.
Europe is the second largest market owing to extensive use of healthcare IT for patient engagement, administration, increasing adoption of healthcare management software, use of clinical practice management software and availability of funds for research and development activities in healthcare IT.
Asia Pacific is the fastest growing market due to adoption of information technology by healthcare providers, importance of electronic medical records and demand of software solutions for medical billing and scheduling. This growth is also attributed to the growing emphasis on medical records to be presented as evidence in the court of law.
The market also shows steady and positive growth in the Middle East & Africa, due to an increasing demand of software solutions in hospitals.
Key players in the EMR software market are Cerner Corporation (U.S), Epic Systems Corporation (U.S), All scripts (U.S), QSI Management, LLC (U.S), General Electric Company (U.S), eClinical Works (U.S), McKesson Corporation (U.S), and Greenway Health, LLC (U.S).