Clinical Study to Confirm Using Aurix Therapy for Chronic Wounds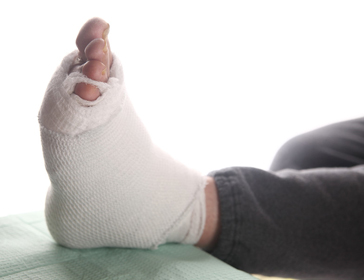 The initiation of a new clinical study has been announced by Nuo Therapeutics, Inc to examine the efficacy of Aurix, a biodynamic hematogel in treating diabetic foot ulcers (DFUs), venous leg ulcers (VLUs), and pressure ulcers (PUs). The study comprises three randomized controlled protocols. Its aim is to demonstrate the effectiveness of complete wound healing in three prospective, open-label, randomized studies in which these three types of ulcers will be treated using Aurix and standard care and compared one-to-one with those patients who receive usual and customary care. Let's see how this study is important to expand patients' access to new, effective wound care solutions and what the role of wound EMR is.
Importance of This Study
Diabetic foot ulcers are common complications of diabetes, which may lead to severe infections, if not treated properly. Around two-third of patients are likely to experience recurring ulcers in the legs after the first ulcer. Though treating the underlying venous disease can lower the recurrence rate, this does not affect the recurrence. Pressure ulcers are quite common in all patient care settings, particularly long-term acute care facilities and nursing homes.
Aurix is a platelet-rich plasma gel used in the treatment of chronic, non-healing wounds. Unlike other cellular-based treatment options, this autologous biodynamic hematogel is derived from the patient's own platelets and plasma. This is the first platelet and plasma therapy system to be cleared by FDA for the management of a wide range of ulcers and exuding wounds that include:
All types including DFUs, VLUs and PUs
All morphologies including partial thickness, full thickness and complex wounds
All severities including tunneling, sinus tract, bone, tendon and hardware exposure
Aurix is believed to have the potential to substantially enhance the quality of care provided to individuals suffering from chronic, non-healing wounds at a considerably lower cost compared to other alternative treatments. Nuo Therapeutics claims this will be one of the largest wound care studies of its kind in the U.S.
The Centers for Medicare and Medicaid Services (CMS) has approved the three amended protocols under its Coverage with Evidence Development (CED) Program. This program addresses coverage of items and services that require additional evidence regarding clinical and economic impact on Medicare beneficiary health outcomes. CMS will reimburse for Aurix under this program when the healthcare providers agree to collect the treatment data of their Medicare patients for inclusion in the study database. This will enable greater access to Aurix therapy in wound care centers across the U.S.
Wound EMR Can Help Embrace New Treatment Protocols
Successful implementation of advanced technologies in the healthcare field facilitates improved care co-ordination. Electronic capture of patient data or the use of electronic medical records (EMRs) allows effective sharing of patient health information between providers. However, compared to general EMR, specialty-specific EMR is ideal in this situation. In other words, we can say wound-specific EMR can help wound care specialists easily embrace new treatment protocols like Aurix therapy and share valuable information among their peers.
With wound specific EMR, physicians need invest only minimal effort on the initial set up and can spend more time with the patient, being comfortable with a system that is ready to use out of the box. In addition, wound care EMR includes the forms and templates that wound specialists use the most, which helps them make quicker and more accurate diagnoses. There is no need to select each variable manually. Since the system knows individual workflows and charting, wound care physicians can document patient encounter in real-time, which facilitates effective implementation of advanced treatment procedures.