Chronic Wound Assessment and Documentation – Learn More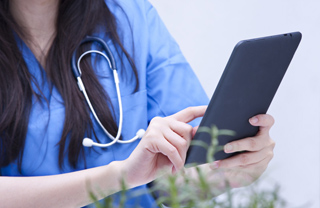 Chronic wounds, such as leg and pressure ulcers fail to heal within a reasonable time and can have a devastating effect on your quality of life. The treatment of non-healing, chronic wounds should be based on a holistic assessment of each patient, as well as on local wound assessment. Regular reassessments also motivate patients and caregivers, and will help physicians develop their own treatment outcome database.
Accurate wound assessment includes a complete patient evaluation and it's based on these details that the treatment is decided. It also helps nurses to monitor the progress of a wound and enables them to plan appropriate interventions and selection of dressings.
Proper wound assessment can significantly influence patient outcome. Commonly assessed chronic wound characteristics include:
Tissue type
Amount of exudates
Wound depth and size
Odor
Surrounding skin condition
Signs of infection
Wound edges
Before wound assessment, it is important to complete patient and physical assessments along with documentation of those details. Patient assessment includes a thorough review of the patient's medical history, laboratory tests, medications, and diet that can help the clinician determine the cause of the skin condition or wound. A patient's history can be obtained by reviewing medical and family history, a list of past and current medications and dressings, previous treatments and drugs, nutritional status and supportive therapies and assessing the patient's knowledge of the disease.
A physical assessment, which is a differential assessment of the skin condition or wound, is essential to understanding its cause and development. Make sure to evaluate the patient's skin temperature, dryness, itching, bruising, and changes in texture of skin and nail composition.
For assessing wound infection, consider certain variables such as increasing pain, edema, warmth, discoloration of granulation tissue, pocketing at the base of the wound, foul odor and wound breakdown.
Regular or digital wound photographs can be taken to serve as a permanent record. While documenting photographs, make sure to abide by the photography protocol guidelines as stated by the hospital, clinic and or LTACH facilities regulations. Guidelines often include descriptions on what to include in the photograph (labels), ways to maximize clinical information in the image and whether or not the image should be accompanied by a written report. Using a wound EMR helps nurses to document the key features of a wound more easily and efficiently. Provided with separate nurse and physician modules, this software helps the wound care team to update the wound's condition from their own perspectives.