Choosing the Right EHR System for Your Wound Clinic – a Few Tips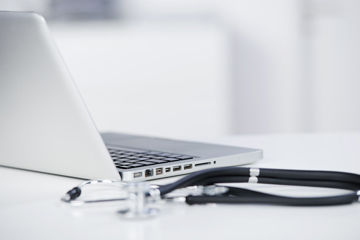 Healthcare organizations all over the world are undergoing great changes in the way they collect, store and use patient data. In fact, technology is the reason behind this rapid change and many countries have now begun using electronic health records (EHRs) or electronic medical records (EMRs). The United States has even offered financial compensation for clinicians and organizations that have met the deadline for the transition. It is expected that the improved information systems will assist in reducing the overall healthcare costs. However, some obstacles could stand in the way of proper implementation.
Benefits of Transitioning to an EHR System
Switching to an electronic medical records system can be extremely beneficial for both patients and health practitioners. The benefits offered by EHR are:
Enables patient's medical records and histories to be emailed to other healthcare providers in a matter of seconds.
Eliminates the need for physicians to be physically present in the hospital to see imaging scans and laboratory test results.
Helps patients who are in pain, disabled or living in remote areas to receive consultation at home.
Allows patients to access their records on-the-go using their smartphones.
Key Factors to Consider When Choosing Your EHR System
The following factors should be taken in to consideration while choosing EHR system for your wound clinic.
Check Whether the System Meets the Size of Your Institution
It is very important to check whether the EHR system chosen fits the magnitude of your institution. In fact, a large organization requires a high-end EHR system. An EHR used for a smaller establishment may lack the needed data security which is needed to secure patient's records.
See Whether the Privacy and Security of Your EHR System Meets the Highest Standards
It is essential to see whether the privacy, security and confidentiality of your EHR system meet the highest standards. Your organization should be aware about where data is stored and who has access to the records outside of the assigned providers at the institution, because inappropriate or unlawful access to patient's records could lead to substantial risk for liability connected to a breach of patient confidentiality.
Purchase from a Vendor that Provides Technical Support Service
A good EHR vendor should fully own the EHR implementation and be capable of handling everything from start to finish. This includes deployment, planning, implementation, data relocation, staff training and support. As emergencies can take place in a health institution at any time, the EHR vendor should be able to provide round-the-clock technical support service.
Check Whether Your EHR System Is Flexible
It is necessary to purchase an EHR system that offers flexibility, especially around implementation.
See Whether Your EHR System Offers Easy Integration
It is essential to choose an EHR system that offers easy integration with all providers, as well as other partner institutions or local networks. There should be standards and protocols for data accessibility built into the platform. The system's interface should be standard for all the users in your institution irrespective of location and should easily offer remote access to users.
Purchase an EHR System that Has a Proven Track Record
It is always advisable to purchase an EHR system that has a proven track record.
Woundcare EHR is the way of the future. There is no doubt that they will become increasingly prevalent in healthcare settings providing accurate wound documentation opportunities, and facilitating better quality care for patients.